Halloween flashcards, Halloween worksheets, Halloween lesson plan materials, coloring pages, printable Halloween games
and more.


Halloween flashcards
1: preview these cards

a jack o' lantern, trick or treat, candy, a spider web, a haunted house, a black cat, a bat, a ghost, a vampire, a skeleton, a mummy, Frankenstein, a witch, a spider, a werewolf

large flash cards, small game cards, Halloween bingo cards, a handout
Halloween PowerPoint flashcards

the MES Halloween Printables Guide


Halloween listening resources to match these flashcards
extra large flashcards:
a zombie, Halloween party, a vulture, a spell book, a trick or treat bag, Dr, Jeckle and Mr. Hide, dressing up, a gargoyle
Halloween flashcards 2: preview these cards
a coffin, scary, bobbing for apples, a scarecrow, a skull, the Grim Reaper, the Headless Horseman, a tombstone, a raven, scared, a pumpkin patch, an eyeball, potion, a caldron, a graveyard
large flash cards, small game cards, Halloween bingo cards, a handout
PowerPoint flashcards
Halloween Coloring
: Halloween and holiday coloring sheets
Halloween Word Search
: 6 Halloween wordsearches set 1 word search
Halloween Costume Flashcards
:
dressed as ... a mummy, a werewolf. a ghost, a witch, a vampire, a skeleton, a monster, a cat, an alien, a robot, a clown, a cowboy, a superhero, the devil, a muscleman, a bear, a ninja, garbage
large flash cards, small game cards, a handout




Halloween Awards and Halloween Party Certificates
: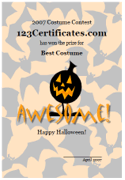 Here you'll find 10 different printable Halloween award certificates that are 100% customizable. You can use them at your Halloween parties, use them as invitations, use them to reward carving party guests or use them for your costume contests!
These certificates come from www.123certificates.com (an MES site!)







Halloween Calendars and Halloween bookmarks
- make custom Halloween bookmarks to award students for reading success in October!
the bookmarks come from 123 Certificates.com
- make custom Halloween theme calendars by adding in the information on each date and then hit print
the calendars come from MES Calendars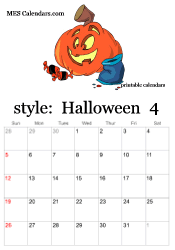 - make printable Halloween calendars with your photo!
Halloween party invitations, Halloween greeting cards and Halloween "Thank you cards"
:

There are 32 Halloween cards in all and 8 fall themed cards. There are cute Halloween cards, photo cards and jack o' lantern cards as well. Enjoy!

These come from MES Cards





- Make printable Halloween party invitations and cards



Make a Halloween Magazine Cover with your picture: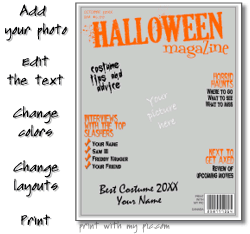 Halloween Stickers and Halloween Charts
: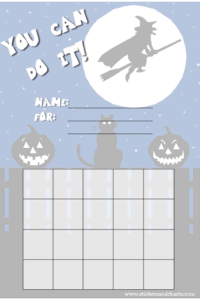 There are 6 different Halloween sticker charts you can use in class parties or all through the month of October. There are several hundred free printable Halloween stickers as well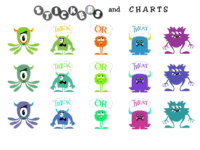 These come from www.stickersandcharts.com (also an MES site!)




Halloween Party ideas
:

Check out my English school Halloween parties for group games and party ideas. 2003 2004 2005 2006 party 2007 party 2009 party 2010 party 2011 party

Here's a thread for some of Mark's Halloween party ideas and some decorating ideas.
the Bone Collector a downloadable Halloween game.
This is a deck of Halloween cards for students to play any game with. I'm using them at my Halloween party to play War. The Bone Collector card can be used as the strongest card in the deck or as a joker.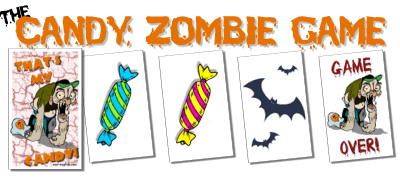 The Candy Zombie Card Game. You place one set of cards face down. Students must find 4 (or all 6 to make it more difficult) pieces of candy to win. If the Candy Zombie card comes up, they lose.


Jack o' Lanterns:
I carve pumpkins for my Halloween parties and I'm always on the search for great pumpkin patterns. Here's my favorite sites with great pumpkin patterns.
Zombie Pumpkins is the best site on the net for carving stencils. My suggestion is to start here and you may not need to go further. Check out my photos in the 2004 to 2006 galleries as well if you got the time.
Free Halloween Clipart
and other Halloween sites:

Cavern of Clipart - Check here for some Halloween Clipart and animations

KillerPumpkins - This site has some great artwork by John Pelico. I've used several of his images for projects and Halloween backgrounds for my computer.

Halloween Fonts - here's a great site for Halloween fonts. It's the most comprehensive Halloween font site I've seen.

Still can't find what you need? Try the Halloween Printables Guide: